PUSH THE BUTTON, MAX… on the CD player!
La-La Land Records is a specialty music label specializing in soundtracks, including many limited edition multi-disc box sets with full or expanded scores of cult movies (It's a Mad, Mad, Mad, Mad World, 1941, Airplane, etc.) and TV shows (Batman: The Animated Series, Wonder Woman, Lost in Space, etc.).  Their releases are never short of spectacular.  Think of them as the Criterion Collection of film soundtracks.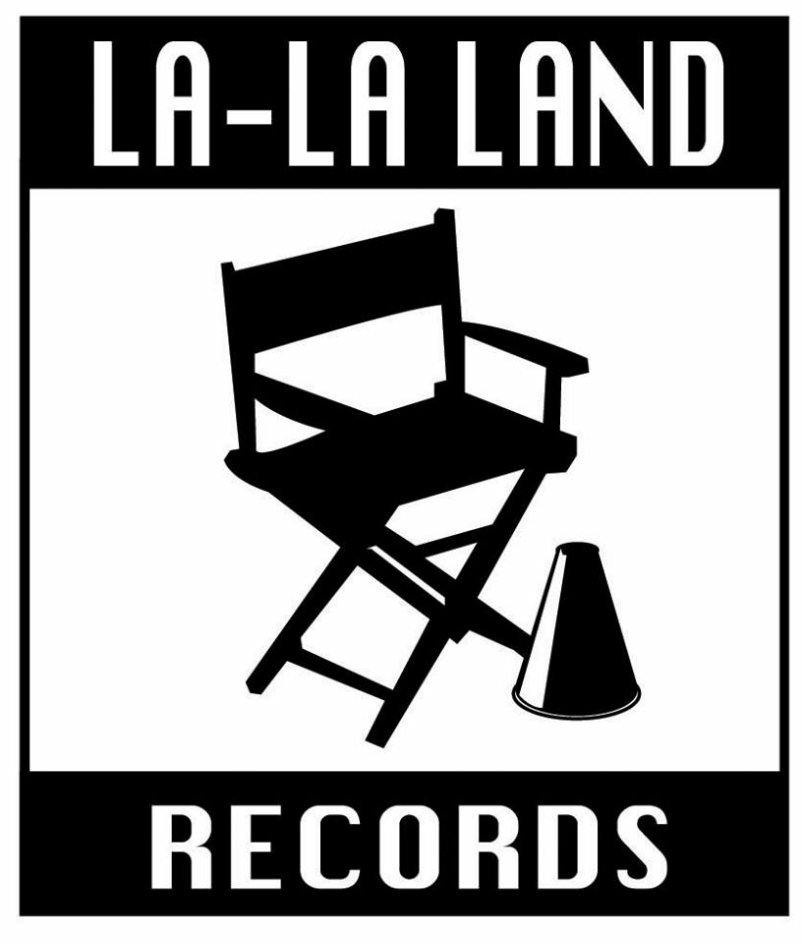 As stellar as their output has been, however, the past has all been prologue; because on July 20th La-La Land Records is releasing something truly special — a limited edition, 3-CD set of Henry Mancini's score to the 1965 Blake Edwards chase comedy, The Great Race.
What makes this release so special?  For one thing, it is the first time the actual music from the movie is being released for purchase in any format.  There was a truncated soundtrack album released in 1965, which ran a mere 27 minutes; but that was a studio re-recording with different arrangements than used in the film.  For example, in the movie, Dorothy Provine's performance of "He Shouldn't-A, Hadn't-A, Oughtn't-A Swang On Me" runs over four minutes, where the re-recorded version has a different tempo and runs only 3 minutes and 12 seconds.  There were also dozens of music queues that were entirely left off the 1965 album.  Whereas, La-La Land Records' new 3 CD-set contains 51 tracks from the original movie soundtrack on the first two discs, as well as the previously released 11-track 1965 album on the third disc.
Most importantly, the music is fantastic.  I would argue that it is Henry Mancini's finest score (and he wrote more than a few).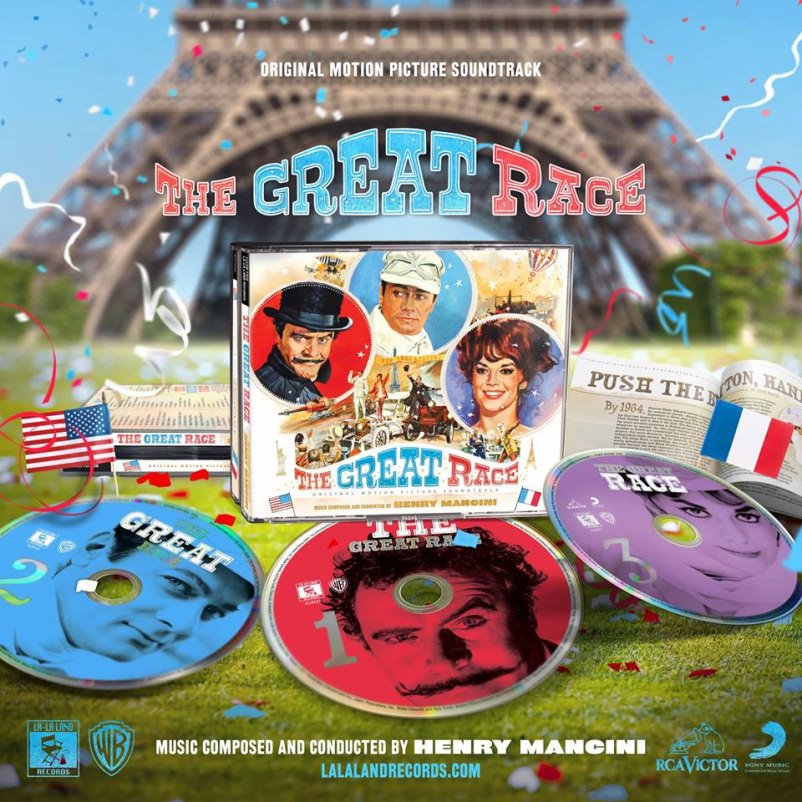 Here is the description of the set from the La-La Land Records website:
LIMITED EDITION OF 2500 UNITS
STARTS SHIPPING July 20
La-La Land Records, Sony Music and Warner Bros. proudly present the 3-CD presentation of legendary composer Henry Mancini's (THE PINK PANTHER, BREAKFAST AT TIFFANY'S, A SHOT IN THE DARK) glorious original motion picture score to the classic 1965 comedy THE GREAT RACE, starring Jack Lemmon, Tony Curtis and Natalie Wood, and directed by Blake Edwards. Disc One and Disc Two feature the World Premiere release of Mr. Mancini's original film score, (in stereo) while Disc Three presents the original, 1965 re-recorded LP album tracks, remastered. Produced and assembled by Neil S. Bulk and re-mixed and mastered by Mike Matessino, this very special limited edition release of 2500 units features exclusive in-depth liner notes by writer Jeff Bond and epic art design by Jim Titus. Finally, a deluxe release worthy of one of the most magnificent comedy scores of all time! Push The Button and get yours now!
To see the full track listing, listen to sample tracks, and to order, go to: http://www.lalalandrecords.com/Site/GreatRace.html
Also, I might as well use this opportunity to watch Dorothy Provine's performance again.
Join me; won't you?