It is becoming increasingly unusual for a major studio label (other than Warner Brothers) to release classic "catalog" titles on Blu-ray.  Most studios either license their older titles to smaller labels or keep the films locked up in their vaults, thinking that the audience for classic films is too small to go to the expense of a physical media release in high definition.  Consequently, Universal Studios deserves a rousing cheer and a hearty handclasp for announcing the release of several classic films on Blu-ray in March and April.
These announcements include four March 27th releases —
The List of Adrian Messenger (1963)
, John Huston's murder mystery, featuring several creepy cameos by movie stars in unconvincing latex masks: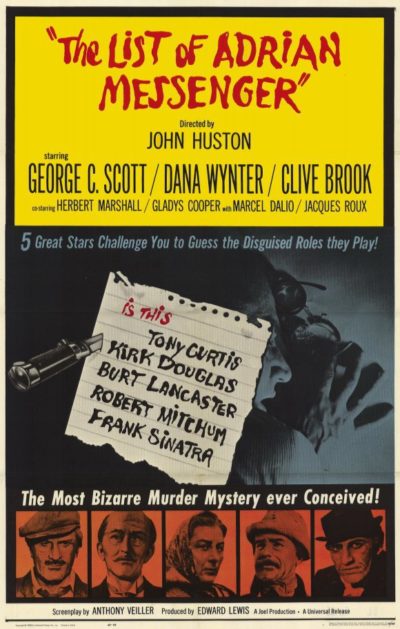 The Egg and I (1947)
, the first Ma and Pa Kettle film: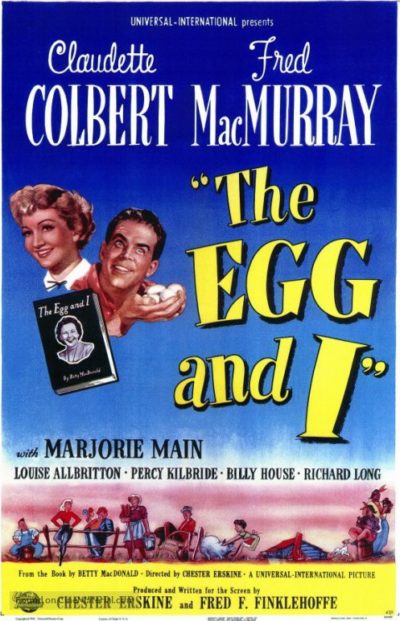 For Whom the Bell Tolls (1943)
, the adaptation of the Hemingway novel: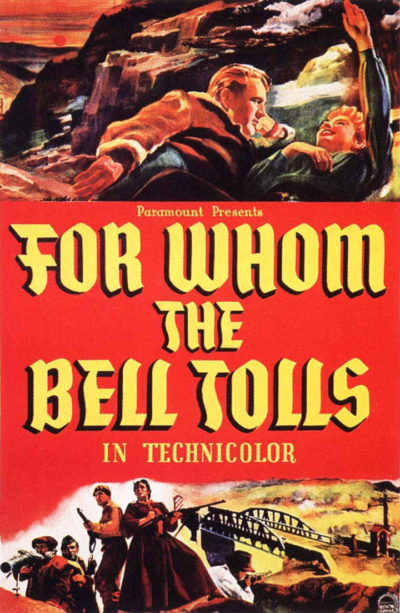 The Thrill of it All! (1963)
, the Doris Day/James Garner comedy, co-written by Carl Reiner and Larry Gelbert: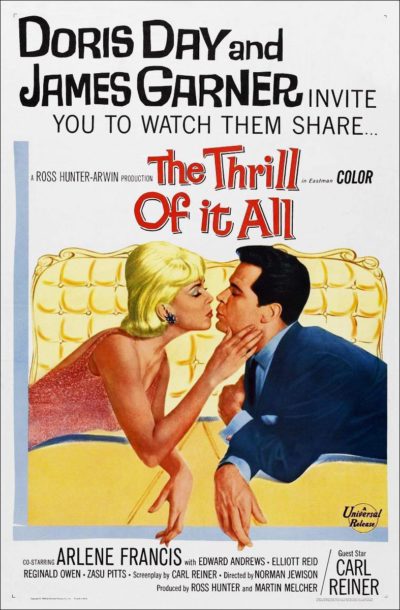 In addition, on April 10th, Universal gives a Blu-ray upgrade to Cecil B. DeMille's Cleopatra (1934)
, starring Claudette Colbert as the Egyptian queen.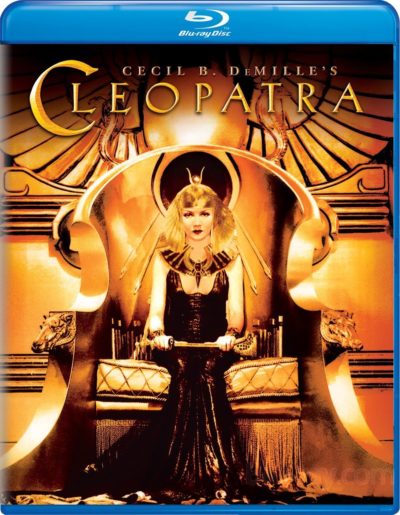 No special features have been announced for the March titles (which doesn't necessarily mean that there won't be any extras).  However, the full specs have been announced for Cleopatra:
Special Features and Technical Specs:
BRAND NEW RESTORATION OF THE FILM from original 35mm elements
Feature Audio Commentary with Filmmaker F.X. Feeney
Claudette Colbert: Queen of the Sliver Screen
Cecil B. DeMille: Hollywood's Epic Director
Forbidden Film: The Production Code Era
Original Trailers
Thanks again, Universal.  Would it be too forward of me to request a W.C. Fields Blu-ray collection?