The Criterion Collection has announced its Blu-ray slate for February 2018, and it's a great one, including highly anticipated releases!  Titles include the 4K restoration of George A. Romero's Night of the Living Dead (1968), as well as Blu-ray upgrades of The Silence of the Lambs (1991), Tom Jones (1963), and Elevator to the Gallows (1958).
Here are the full details on the lineup in order of release date from Criterion.com: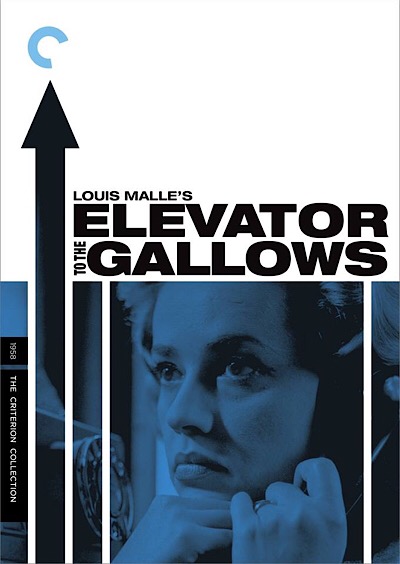 Elevator to the Gallows (1958)
STREET DATE: February 6th
Synopsis: For his feature debut, twenty-four-year-old Louis Malle brought together a mesmerizing performance by Jeanne Moreau, evocative cinematography by Henri Decaë, and a now legendary jazz score by Miles Davis. Taking place over the course of one restless Paris night, Malle's richly atmospheric crime thriller stars Moreau and Maurice Ronet as star-crossed lovers whose plan to murder her husband (his boss) goes awry, setting off a chain of events that seals their fate. A career touchstone for its director and female star, Elevator to the Gallowswas an astonishing beginning to Malle's eclectic body of work, and it established Moreau as one of the most captivating actors to ever grace the screen.
DISC FEATURES:
New 2K digital restoration, with uncompressed monaural soundtrack on the Blu-ray
Interview from 2005 with actor Jeanne Moreau
Archival interviews with Moreau, director Louis Malle, actor Maurice Ronet, and original soundtrack session pianist René Urtreger
Footage of Miles Davis and Malle from the soundtrack recording session
Program from 2005 about the score featuring jazz trumpeter Jon Faddis and critic Gary Giddins
Malle's student film Crazeologie, featuring Charlie Parker's song "Crazeology"
Trailers

PLUS

: A booklet featuring an essay by critic Terrence Rafferty, an interview with Malle, and a tribute by film producer Vincent Malle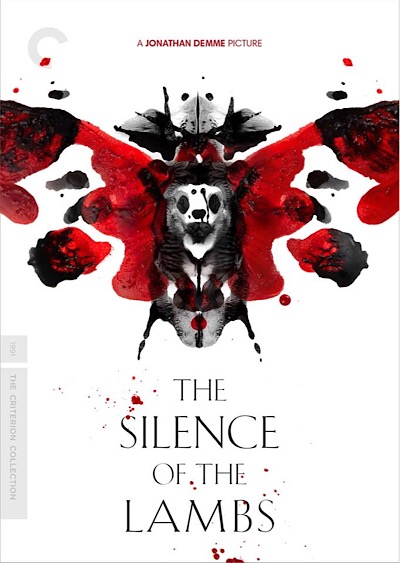 The Silence of the Lambs (1991)
STREET DATE: February 13th
Synopsis: In this chilling adaptation of the best-selling novel by Thomas Harris, the astonishingly versatile director Jonathan Demme crafted a taut psychological thriller about an American obsession: serial murder. As Clarice Starling, an FBI trainee who enlists the help of the infamous Hannibal "the Cannibal" Lecter to gain insight into the mind of another killer, Jodie Foster subverts classic gender dynamics and gives one of the most memorable performances of her career. As her foil, Anthony Hopkins is the archetypical antihero—cultured, quick-witted, and savagely murderous—delivering a harrowing portrait of humanity gone terribly wrong. A gripping police procedural and a disquieting immersion into a twisted psyche, The Silence of the Lambs swept the Academy Awards (best picture, best director, best screenplay, best actress, best actor) and remains a cultural touchstone.
DISC FEATURES:
New 4K digital restoration, approved by director of photography Tak Fujimoto, with 2.0 surround

DTS

-HD Master Audio soundtrack on the Blu-ray
Alternate 5.1 surround soundtrack, presented in

DTS

-HD Master Audio on the Blu-ray
Audio commentary from 1994 featuring director Jonathan Demme, actors Jodie Foster and Anthony Hopkins, screenwriter Ted Tally, and former

FBI

agent John Douglas
New interview with critic Maitland McDonagh
Thirty-five minutes of deleted scenes
Interview from 2005 with Demme and Foster
Inside the Labyrinth, a 2001 documentary
Page to Screen, a 2002 program about the adaptation
Scoring "The Silence," a 2004 interview program featuring composer Howard Shore
Understanding the Madness, a 2008 program featuring interviews with retired

FBI

special agents
Original behind-the-scenes featurette
Trailer

PLUS

: An essay by critic Amy Taubin along with, in the Blu-ray edition, a new introduction by Foster; an account of the origins of the character Hannibal Lecter by author Thomas Harris; and a 1991 interview with Demme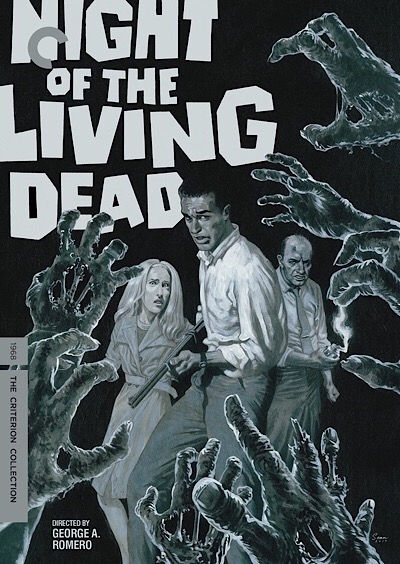 Night of the Living Dead (1968)
STREET DATE: February 13th
Synopsis: Shot outside Pittsburgh on a shoestring budget by a band of filmmakers determined to make their mark, Night of the Living Dead, directed by horror master George A. Romero, is one of the great stories of independent cinema: a midnight hit turned box-office smash that became one of the most influential films of all time. A deceptively simple tale of a group of strangers trapped in a farmhouse who find themselves fending off a horde of recently dead, flesh-eating ghouls, Romero's claustrophobic vision of a late-1960s America literally tearing itself apart rewrote the rules of the horror genre, combined gruesome gore with acute social commentary, and quietly broke ground by casting a black actor (Duane Jones) in its lead role. Stark, haunting, and more relevant than ever,Night of the Living Dead is back, in a new 4K restoration.
DISC FEATURES:
New 4K digital restoration, supervised by director George A. Romero, coscreenwriter John A. Russo, sound engineer Gary R. Streiner, and producer Russell W. Streiner
New restoration of the monaural soundtrack, supervised by Romero and Gary R. Streiner, and presented uncompressed on the Blu-ray
Night of Anubis, a never-before-presented work-print edit of the film
New program featuring filmmakers Frank Darabont, Guillermo del Toro, and Robert Rodriguez
Never-before-seen 16 mm dailies reel
New piece featuring Russo about the commercial and industrial-film production company where keyNight of the Living Dead filmmakers got their start
Two audio commentaries from 1994, featuring Romero, Russo, producer Karl Hardman, actor
Judith O'Dea, and more
Archival interviews with Romero and actors Duane Jones and Judith Ridley
New programs about the editing, the score, and directing ghouls
New interviews with Gary R. Streiner and Russel W. Streiner
Trailer, radio spots, and TV spots
More!

PLUS

: An essay by critic Stuart Klawans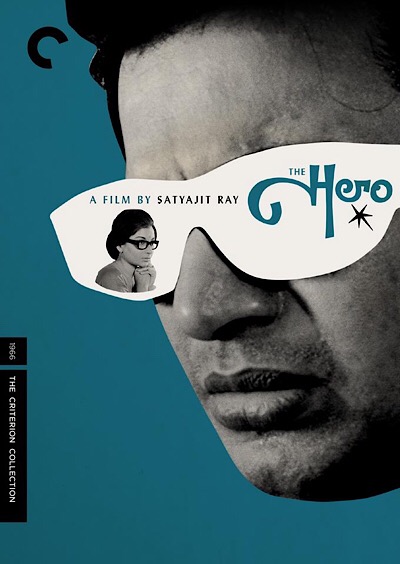 The Hero (1966)
STREET DATE: February 20th
Synopsis: In this psychologically rich character study, written and directed by Satyajit Ray, Bengali film star Uttam Kumar draws on his real-world celebrity to play Arindam Mukherjee, a matinee idol on the brink of his first flop. When Mukherjee boards an overnight train to Delhi to accept an award, a journalist (Sharmila Tagore) approaches him seeking an exclusive interview, which initiates a conversation that sends the actor reeling down a path of self-examination. Seamlessly integrating rueful flashbacks and surreal dream sequences with the quietly revelatory stories of the train's other passengers, The Hero is a graceful meditation on art, fame, and regret from one of world cinema's most keenly perceptive filmmakers.
DISC FEATURES:
New, restored 2K digital transfer, with uncompressed monaural soundtrack on the Blu-ray
Interview from 2008 with actor Sharmila Tagore
New program featuring film scholar Meheli Sen
New English subtitle translation

PLUS

: An essay by author Pico Iyer and a 1980 tribute to Kumar by Ray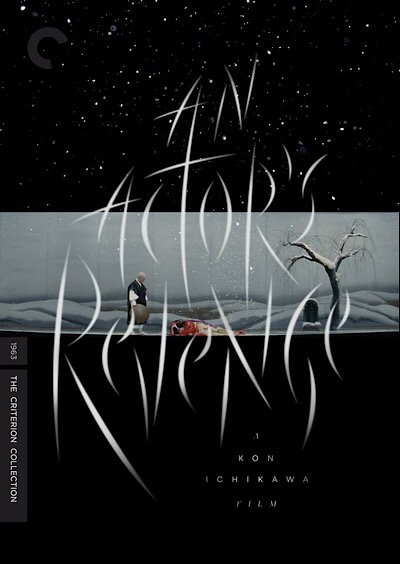 An Actor's Revenge (1963)
STREET DATE: February 20th
Synopsis: A uniquely prolific and chameleonic figure of world cinema, Kon Ichikawa delivered a burst of stylistic bravado with this intricate tale of betrayal and retribution. Set in the cloistered world of nineteenth-century kabuki theater, the film charts a female impersonator's attempts to avenge the deaths of his parents, who were driven to insanity and suicide by a trio of corrupt men. Ichikawa takes the conventions of melodrama and turns them on their head, bringing the hero's fractured psyche to life in boldly experimental widescreen compositions infused with kaleidoscopic color, pop-art influences, and meticulous choreography. Anchored by a magnificently androgynous performance by Kazuo Hasegawa, reprising a role he had played on-screen three decades earlier, An Actor's Revenge is an eye-popping examination of how the illusions of art intersect with life.
DISC FEATURES:
New 4K digital restoration, with uncompressed monaural soundtrack on the Blu-ray
Rare 1999 Directors Guild of Japan interview with director Kon Ichikawa, conducted by critic and filmmaker Yuki Mori
New interview with critic, filmmaker, and festival programmer Tony Rayns
New English subtitle translation

PLUS

: An essay by critic Michael Sragow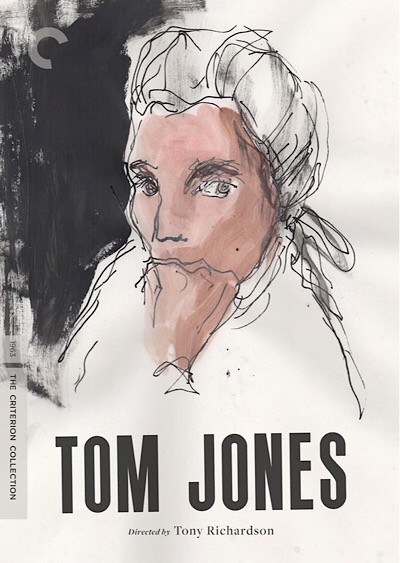 Tom Jones (1963)
STREET DATE: February 27th
Synopsis: In the early 1960s, at the height of the British New Wave, a movement whose gritty realism they had helped establish, director Tony Richardson and playwright John Osborne set out for more fanciful narrative territory. Tom Jones brings a theatrical flair to Henry Fielding's canonical eighteenth-century novel, boisterously chronicling the misadventures of the foundling of the title (Albert Finney, in a career-defining turn), whose easy charm seems to lead him astray at every turn from his beloved, the wellborn Sophie Western (Susannah York). This spirited picaresque, evocatively shot in England's rambling countryside and featuring an extraordinary ensemble cast, went on to become a worldwide sensation, winning the Oscar for best picture on the way to securing its status as a classic of irreverent wit and playful cinematic expression.
DISC FEATURES:
New 4K digital restorations of the original theatrical version of the film and the 1989 director's cut, both supervised by director of photography Walter Lassally, with uncompressed monaural and stereo soundtracks on the Blu-ray
New program on the film's cinematography featuring a conversation between Lassally and critic Peter Cowie
Excerpt from a 1982 episode of The Dick Cavett Show featuring actor Albert Finney
New interview with actor Vanessa Redgrave on director Tony Richardson, to whom she was married from 1962 to 1967
New interview with film scholar Duncan Petrie on the movie's impact on British cinema
Illustrated archival audio interview with composer John Addison on his Oscar-winning score for the film
New interview with the director's-cut editor, Robert Lambert

PLUS

: An essay by scholar Neil Sinyard