For the release week of 11/14/17: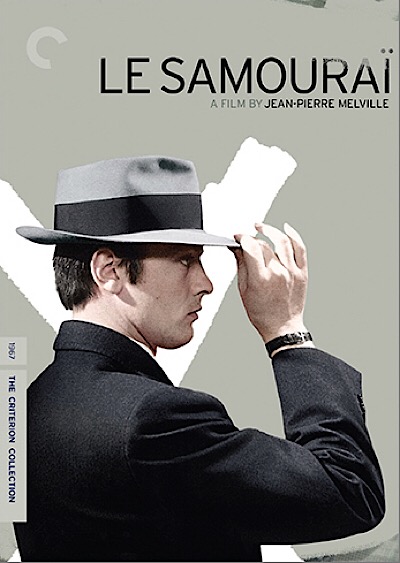 Garv's Pick of the Week: Le samouraï [Blu-ray / Criterion]
: One of the most requested titles from Criterion gets the Blu-ray upgrade that fans have been longing for!  This ultra-cool existential noir by director Jean-Pierre Melville stars Alain Delon as a quiet French hitman.
Additional Titles of Interest —
George A. Romero Between Night and Dawn (6-Disc Limited Edition, includes There's Always Vanilla, Season of The Witch and The Crazies) [Blu-ray + DVD / Arrow Video]
:  This Blu-ray box set features the three films zombie maestro George A. Romero directed between his first two "Dead" movies.  Our own Derek Steed is in the process of reviewing the titles individually, beginning with There's Always Vanilla (1971).
Bob Hope: The Ultimate Movie Collection [21 Film, 10 DVD Set / Universal]
: "Old Ski Nose" gets a 10-DVD set that collects some of his earliest starring vehicles.  While Hope tarnished his legacy with a string of terrible TV Specials in the last four decades of his career, his movie work from the Thirties to Fifties is undeniably funny.  The set features The Big Broadcast of 1938, College Swing, Give Me a Sailor, Thanks for the Memory, Never Say Die, The Cat and the Canary, Road to Singapore, The Ghost Breakers, Road to Zanzibar, Caught in the Draft, Nothing But the Truth, Louisiana Purchase, Star Spangled Rhythm, His Favorite Blonde, Road to Morocco, Road to Utopia, Monsieur Beaucaire, Variety Girl, Where There's Life, The Paleface, and Sorrowful Jones.
Attack Of The Puppet People [Blu-ray / Scream Factory]
: They aren't really puppets.  They're just small.  This silly sci-fi from director Bert I. Gordon was a favorite of my childhood.