For the release week of December 12th: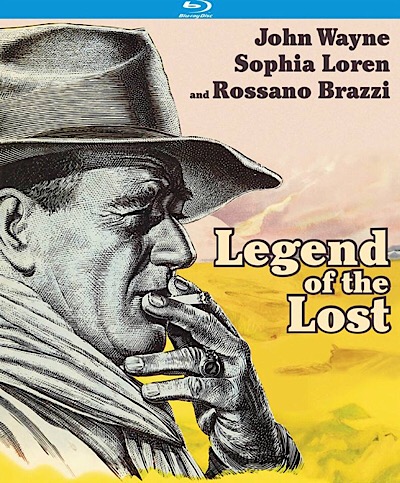 Garv's Pick of the Week: Legend of the Lost [Blu-ray / Kino Lorber]
: Fans of the Duke, rejoice!  Two of John Wayne's lesser known films are being upgraded to Blu-ray this week, courtesy of Kino Lorber.  I'm most excited about this one, which features Wayne as an adventurer-for-hire on a hunt for hidden treasure.  I've never seen it, but it sounds a bit like an Indiana Jones film starring the Duke.  Plus, it has Sophia Loren and cinematography by Jack Cardiff, so there's bound to be plenty of eye candy.
Additional Titles of Interest —
Brannigan [Blu-ray / Kino Lorber]
: The second Wayne Blu-ray is a late-career vehicle, with the Duke jumping on the Dirty Harry bandwagon as a no-nonsense Chicago cop who has to travel to England to track down a baddie (played by the great John "Dean Wormer" Vernon).
Election [Blu-ray / Criterion]
: Tracy Flick for President!  I really mean it.  Anyone would be better than Trump.
Pulp [Blu-ray / Arrow Video]
: Michael Caine re-teams with his Get Carter director for a story about a pulp writer who gets mixed up with gangsters.
D.O.A.: A Right of Passage [Blu-ray + DVD / MVD]
: Boutique label MVD launches their "Rewind Collection" with this Punk Rock documentary, which includes rare live footage of The Sex Pistols.
The Trip To Spain [Blu-ray / Shout Factory]
: Steve Coogan and Rob Brydon's latest "Trip" is out on Blu-ray. I wonder if they'll do any impressions?