For the release week of 9/19/17: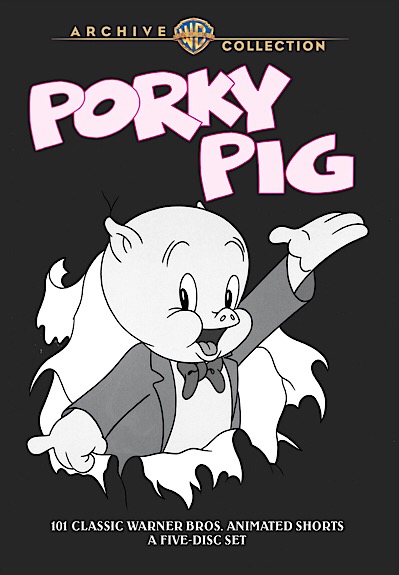 Garv's Pick of the Week: Porky Pig 101 [DVD / Warner Archive]
: Bugs Bunny wasn't Warner Brothers' first animated superstar. Five years prior to the creation of the wascally wabbit, a stuttering pig without any pants put Looney Tunes on the map.  Now the Warner Archive has collected the first 101 shorts starring the popular porker, so you can watch how he evolved chronologically.
Additional Titles of Interest —
The Lost World [Blu-ray / Flicker Alley]
: The 1925 silent adventure epic, with dinosaur stop-motion effects by Willis O'Brien (King Kong), gets a 2K restoration, including newly discovered footage!
Innocent Blood [Blu-ray / Warner Archive]
: Anne Parillaud is a female vampire taking on the Pittsburgh mob in John Landis' horror comedy. The Blu-ray represents the unrated, uncensored European release version.
Adventures of Captain Marvel (12 Chapter Serial) [Blu-ray / Kino Lorber]
: The greatest of the caped superhero serials of the 1940s gets an HD release. Shazam!!!
Summer Night [Blu-ray / Kino Lorber]
and Ferdinando and Carolina [Blu-ray / Kino Lorber]
: Kino Lorber's September of Lina Wertmüller continues with two lesser-known titles from her filmography.
Hour of the Gun [Blu-ray / Twilight Time]: James Garner (Wyatt Earp) and Jason Robards (Doc Holliday) tangle with Robert Ryan (Ike Clanton) in John Sturges' depiction of the events after the Gunfight at the O.K. Corral.