For the release week of 11/7/17: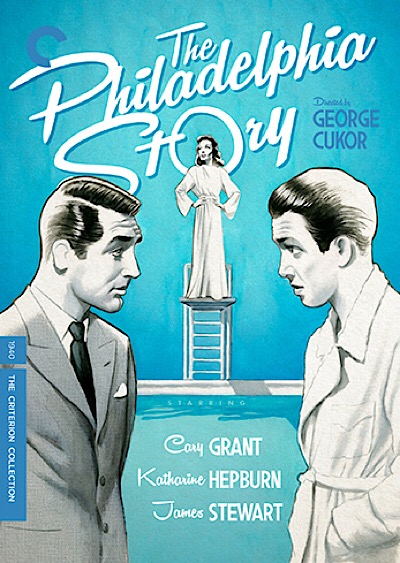 Garv's Pick of the Week: The Philadelphia Story [Blu-ray / Criterion]
: George Cukor's classic romantic comedy starring Katharine Hepburn, James Stewart, and Cary Grant gets the Criterion treatment.  The film gets a new 4K restoration; and extras include two complete 1973 episodes of The Dick Cavett Show with guest Katharine Hepburn and the 1943 Lux Radio Theatre adaption of the film.  If nothing else, the film will be remembered for originating the character name "C.K. Dexter Haven," which is the best moniker to bestow upon a cat.
Additional Titles of Interest —
Death Rides a Horse [Blu-ray / Kino Lorber]
:  There were a lot of great Spaghetti Westerns beyond those directed by Sergio Leone, and Kino Lorber is releasing two excellent examples this week.  The first stars Lee "the Bad" Van Cleef and John Phillip "Diabolik" Law in a tale of revenge directed by Giilio Petroni.
The Mercenary, a.k.a. A Professional Gun [Blu-ray / Kino Lorber]
: The second Euro-Western features direction by Sergio Corbucci and a score by the great Ennio Morricone.  Franco "Django" Nero and Tony Musante team up against a killer with a curly hairdo played by Jack Palance.
Into The Night [Blu-ray / Shout Select]
: John Landis' "one crazy night" comedy starring Jeff Goldblum and Michelle Pfeiffer gets a prestige release from Shout! Factory on their Shout Select sub-label.
He Walked by Night [Blu-ray / ClassicFlix]
: ClassicFlix continues to release Special Edition Blu-rays of film noir classics directed by Anthony Mann.  Keep 'em comin'.