For the release week of 10/3/17: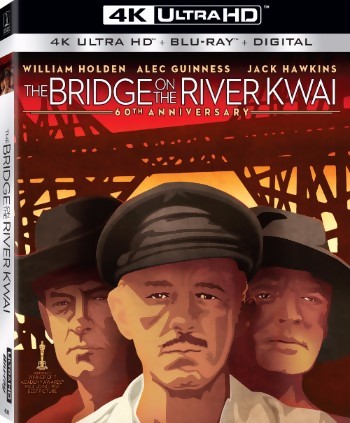 Garv's Pick of the Week: The Bridge on the River Kwai (60th Anniversary) [4K UHD / Sony]
: If you've been holding out to upgrade to 4K UHD discs until classic catalog titles hit the format, the good news is the tide is turning. Recently, we've seen UHD releases of Spielberg's Close Encounters and E.T., and now David Lean gets a UHD upgrade. If you haven't seen the film before, trust me, it's fantastic; and word is that the visuals have never looked better.
On a personal note, I first watched this film when I had the flu, and viewing it while I was sweaty and feverish felt altogether appropriate.  On another personal note, I think the cover artwork on this release is hideous.
Additional Titles of Interest — 
Don't Torture A Duckling (2-Disc Special Edition) [Blu-ray + DVD / Arrow Video]
: This oddball giallo is probably Lucio Fulci's best film, and the Arrow release does it justice. You can find my full review here.
The Suspicious Death of a Minor [Blu-ray + DVD / Arrow Video]
: Here's another Italian thriller from Arrow Video — this one from director Sergio Martino. Derek will have a full review of the film up later in the week.
Children Of The Corn (Special Edition) [Blu-ray / Arrow Video]
: Speaking of Derek's reviews, he's already covered this Stephen King adaptation. You can find the write-up here.
Lost Horizon [Blu-ray / Sony]
: Sony continues its beautiful Frank Capra digibook series with the strangest, and perhaps the most interesting, entry from the director's filmography.
The Hidden [Blu-ray / Warner Archive]
: Michael Nouri and Kyle MacLachlan take on an alien parasite. Good times.