Shout! Factory has announced two very interesting Blu-rays, consisting of three feature films, that they will release in February as part of their prestige Shout Select line.  First up, on February 13th, is the "scar you for life" depressing animated film The Plague Dogs (1982), based on the book by Richard "Watership Down" Adams.  Then, the following week is a double-feature Blu-ray of Robert Mitchum as old Philip Marlowe in the Seventies' adaptations of Raymond Chandler's Farewell, My Lovely and The Big Sleep.
Below is the info we know thus far.  Supplemental features for these releases have not yet been finalized.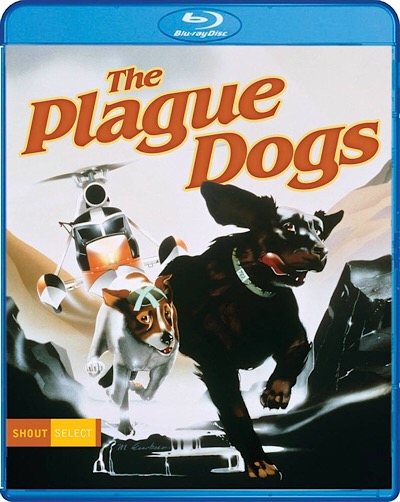 The Plague Dogs (1982)
Release: February 13, 2018 • Available in US & Canada
Synopsis
FROM THE NOVEL BY RICHARD ADAMS, AUTHOR OF WATERSHIP DOWN
A stunning animated adaptation of Richard Adams' novel, The Plague Dogs follows a pair of dogs, Snitter and Rowf, who escape from a research laboratory and try to survive in the wild with the help of a cunning fox. The lab director tries to keep their escape quiet, but as an increasing number of sheep are found killed, word leaks out … together with rumors that the dogs might be plague carriers.
From Martin Rosen, director of Watership Down, The Plague Dogs features the voices of John Hurt, Christopher Benjamin and Nigel Hawthorne.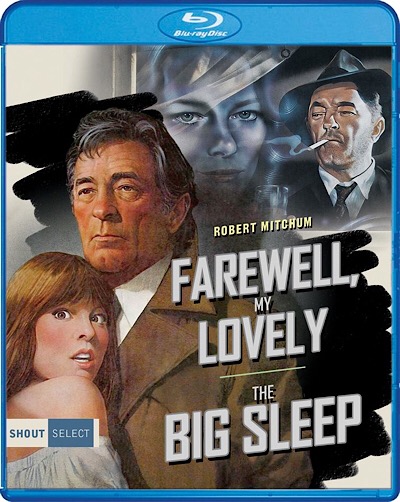 Farewell, My Lovely (1975) / The Big Sleep (1978) [Double Feature]
Release: February 20, 2018 • Available in US & Canada
Synopsis
A RAYMOND CHANDLER DOUBLE FEATURE STARRING ROBERT MITCHUM
Philip Marlowe (Robert Mitchum) is involved in a case of deception, double-cross and murder in Farewell, My Lovely. When Moose Malloy (Jack O'Halloran), a giant ex-con fresh from prison, asks Marlowe to find his missing sweetheart, Marlowe winds up lying unconscious on the floor with a dead man next to him. In his search for answers, Marlowe encounters a seedy collector, a seductive femme fatale and a former gangster. The case could very well cost Marlowe his life. Charlotte Rampling, Sylvia Miles, John Ireland, Harry Dean Stanton and Sylvester Stallone also star.
Philip Marlowe (Robert Mitchum), is caught in a deadly case of blackmail in The Big Sleep. General Sternwood (James Stewart), an aged and wealthy American, is being blackmailed over the antics of his two daughters, Charlotte (Sarah Miles) and Camilla (Candy Clark). Marlowe travels into the seedy underworld of crime beneath old London, through a dangerous web of murder and suicide and straight into the sinister world of gangster Eddie Mars (Oliver Reed). Joan Collins, Edward Fox and John Mills also star.