CLEANING WOMAN!!!  
It is undeniable that Steve Martin is funny, but not all of his films are gems.  However, when his movies click, they really click; and Steve Martin is always at his funniest when performing material written by Steve Martin.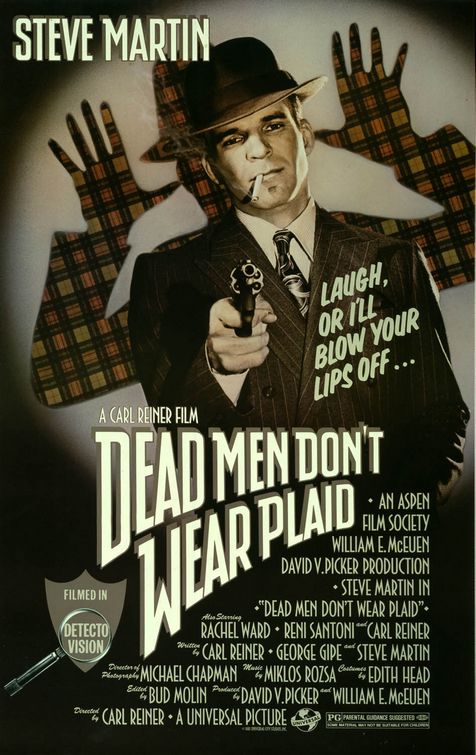 Two Steve Martin movies written or co-written by Steve Martin are making their Blu-ray debut in the next couple of months courtesy of Universal Pictures Home Entertainment.  The releases in question are the film noir spoof Dead Men Don't Wear Plaid (1982), directed by the great Carl Reiner, and co-written by Martin and Reiner, and Bowfinger (1999), directed by Muppet-maestro Frank Oz and written by Martin.
Both films are notable for their supporting performances.  Plaid incorporates scenes from classic noir flicks, so Martin can interact with the likes of Humphrey Bogart, James Cagney, Barbara Stanwyck, etc.  Whilst, Bowfinger features Eddie Murphy in perhaps his funniest supporting character performance, as the nerdy brother of a mega celebrity.
Below are the release dates and descriptions of the films stolen outright from the Universal Pictures Home Entertainment website:
Dead Men Don't Wear Plaid (1982)
RELEASE DATE: September 5, 2017
SYNOPSIS: As the private eyes of private eyes, Steve Martin is Rigby Reardon. He's tough, rough and ready to take on anything when Juliet Forrest (Rachel Ward) appears on the scene with a case: her father, a noted scientist, philanthropist and cheesemaker, has died mysteriously. Reardon immediately smells a rat and follows a complex maze of clues that lead him to the "Carlotta Lists." With a little help from his "friends," Alan Ladd, Barbara Stanwyck, Ray Milland, Burt Lancaster, Humphrey Bogart, Charles Laughton, etc., Reardon gets his man. An exciting, action-fun packed film the way '40s films used to be!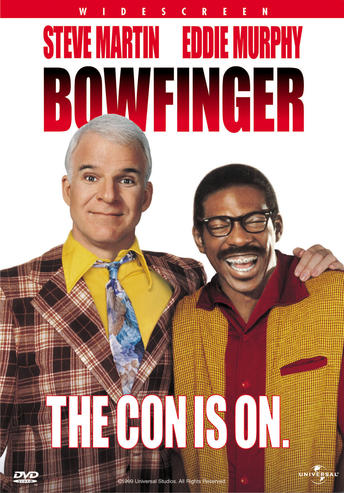 Bowfinger (1999)
RELEASE DATE: August 8, 2017
SYNOPSIS: How does Bobby Bowfinger (Steve Martin), Hollywood's least successful director, get Kit Ramsey (Eddie Murphy), Hollywood's biggest star, in his ultra low-budget film? Any way he can. With an ingenious scheme and the help of Kit's eager and nerdy brother Jiff, an ambitious and sexy wannabe (Heather Graham) and an over-the-hill diva (Christine Baranski), Bowfinger sets out to trick Kit Ramsey into the performance of a lifetime. Enjoy the fun with Eddie Murphy and Steve Martin – together for the first time in the hit comedy Bowfinger.