The Cohen Media Group has confirmed that they will release a 4K restoration of the under-seen Universal horror film The Old Dark House (1932) on Blu-ray as part of their Cohen Film Collection on October 24th.  I know what I'll be watching this Halloween.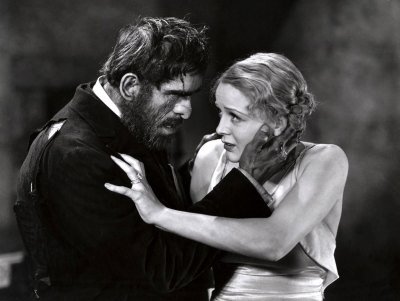 Universal Studios was a horror lover's Mecca in the 1920s to the 1940s.  While they may not have actually created the characters of the Frankenstein monster, Dracula, the Wolf Man, the Invisible Man, the Phantom of the Opera, and the Mummy, it was their depictions of those iconic creatures that captured the public's imagination and endured.  Critics generally regard The Bride of Frankenstein (1935) or occasionally The Invisible Man (1933), both directed by the great James Whale, as the studio's greatest horror film.  However, my personal favorite has always been The Old Dark House (1932).
This delightful film, once again directed by James Whale, contains all of the best elements of Universal horror — thrills, chills, dark humor, beautiful black and white photography, and a tremendous cast.  In fact, this cast is better than most — Melvyn Douglas, Charles Laughton, Boris Karloff, Ernest "Dr. Pretorius" Thesiger, Gloria "Titanic" Stuart, Raymond Massey, Lillian Bond, Eva Moore, etc.
I've overjoyed that I will soon be able to own a restored HD-version of my favorite horror film of the 1930s!  Here is the synopsis, from CohenFilmCollection.net: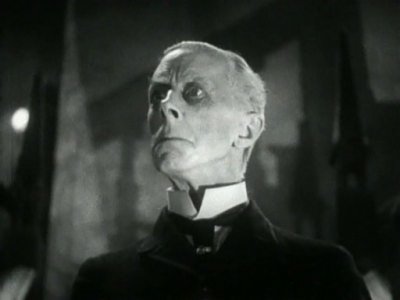 Synopsis
From the director of Frankenstein, a group of stranded travelers stumble upon a strange old house, and find themselves at the mercy of the highly eccentric, and potentially dangerous, Femm family. This well-performed, atmospheric thriller features the first starring horror role for Boris Karloff, as the hulking, disfigured butler. Based on the novel Benighted (1927) by J. B. Priestley.
Supplemental features will be announced closer to the release date.
The video above has nothing to do with this 4K restoration.  It is simply to give you a taste of the film.
Just FYI — I've also read the J.B. Priestley novel, and it is also highly recommended.