Today at San Diego Comic-Con, the Warner Archive Collection revealed that they will release three fun genre titles on Blu-ray later this year: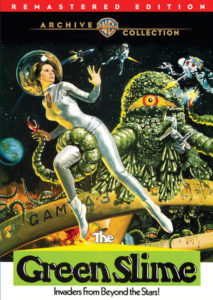 The Green Slime (1968), The Hidden (1987), and Innocent Blood (1992).
It was further disclosed that the release of John Landis' underrated vampire film Innocent Blood will be a longer, unrated, never-before-seen cut of the film.  Hopefully, that means more Don Rickles!